Ken Hillman Autoplex
Our late model repairables are always desired by our customers, we have vehicles that are in high demand. We are a reseller of vehicles that are late model repairables including total loss, recovered theft, collision damage, salvage and other repairable cars, vans, trucks & SUVs, as well as recreational/other vehicles. Whether looking for an easy fix or a complete overhaul of a wrecked vehicle, we have it. Vehicles to drive home available!
Vehicles are updated on our website constantly as we are buying and selling everyday. Make sure to check out the vehicles Coming Soon! As a courtesy, we will also help arrange shipping worldwide!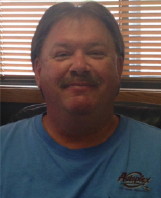 Hi, I'm Ken Hillman, owner of Autoplex Inc. I would like to welcome you to the new Autoplex website! We are the Sioux Empire's leading late model repairables dealer. I have been selling repairables & rebuildables in the Sioux Empire for over 21 years, and if I've learned anything in my experience, it's this:
Honesty is the Best Policy & Treat Customers the Way YOU would Like to be Treated.
As long as you follow these two simple rules, you will be successful... OVER 22,000 VEHICLES sold and counting. I would like to invite you to stop in, cruise our website, give us a call... If you see something you're interested in, we promise to give you all the information available, with "zero pressure" to buy. We have built up our repeat customer base through mutual trust & gratitude. We hold ourselves to a higher standard. Come see for yourself what a difference Autoplex makes!